Register a new .ie Domain Name
A .ie domain name is Ireland's internet address and is beneficial if you wish to target the Irish market or Irish individuals, it lets customers know that you have a real substantive connection to Ireland.
Future Hosting has been Registering .ie Domain Names since 1999 so we are experts in the process.
Why Register a .ie Domain?

Connection to Ireland
Register a .ie domain to show your customers you have a guaranteed connection to Ireland.

Safe and Secure
The .ie domain is one of the safest domains with fewer instances of cybercrime and cybersquatting compared to others.

Improve Your Google Search Position
Registering a .ie will improve your search engine rankings when someone is searching for services located in Ireland. As now most search engines are prosenting location based results, having a .ie domain helps to ensure your website and content belongs in the correct location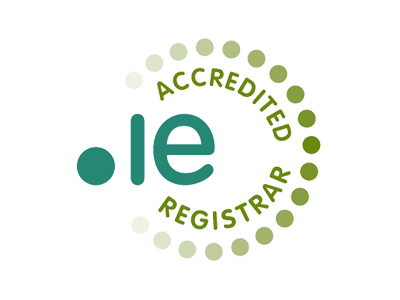 Registration Requirement
Every application for a .ie domain name is checked to ensure that the applicant has a connection with Ireland.
When you first apply for a .ie domain you need to provide the IEDR with some supporting information to verify your connection to Ireland. More detailed information can be found here.
Provide JUST ONE of the Documents from the list below:
- Irish Passport
- Irish Driving Licence/UK Driving Licence (showing Northern Ireland Address)
- Irish/Northern Irish Bank Statement showing an address in the Island of Ireland
- Official college ID (from a college recognised by the Department of Education)
- Public Services Card
- Correspondence from Ireland's Revenue Commissioners showing your PPS Number
- Utility Bill showing an Irish Address (if accompanied by a Passport or Driving Licence)
If you already own a .ie domain then this can be used as existing proof.
All supporting Documentation can be Supplied on Checkout Process.